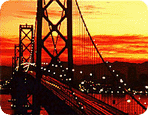 More than a web site:
you'll get a site that SELLS.
Together, we'll build an e-business with your customers in mind.
We'll use state of the art design techniques, driven by a
marketing-driven focus, while avoiding unnecessary techno-toys.
Your site will not only load faster, it will also concentrate shoppers'
attention on your offers, rather than on itself.
Finally, we'll help you promote it to your target market, powerfully and effectively.
Result? You'll have a web presence that's easy to explore, comfortable to shop in,
and simple to buy from. A powerful, online selling machine.
If that's the kind of focus you want for your project, Welcome.
We look forward to working with you.
RELATED ARTICLES:
3 types of e-business sites
What exactly is site maintenance?
Client portfolio

Home • Portfolio • Marketing • Articles • Rates • Contact Us
Web Hosting Companies