Dear Aspiring Wealth Builder:
Welcome, and congratulations! You are about to receive information that will forever separate you from the pack of wannabe wealth-seekers in the world.
You now have the opportunity to learn how to turn your knowledge (or someone else's) into real, substantial, income.
You see, the reality is, in an information-based economy, labor is worth less and less in the marketplace. Meanwhile, knowledge and time are worth more and more. Your greatest asset is what you know. Isn't it time you started taking advantage of this fact?
This information has been prepared solely for those who are serious about discovering secrets of creating large incomes - secrets that others have spent many years, and many thousands of dollars, to obtain.
Hi...my name is Lance T. Walker. I'm a proud veteran of the United States Air Force, and a cardholding member of the American Legion.
I'm also a licensed real estate agent that happens to hold certifications in marketing communications, electronics engineering, computer networking, and multimedia design.
But you know what? I fully realize that none of that matters to you right now. The only reason I tell you any of it is so that you will know you're dealing with somebody that knows their stuff firsthand, not some slick 14-year old with a laptop and some cut-and-paste skills.
What I'm about to share with you is knowledge that separates the winners from the losers in business - online or off. This information comes straight from the trenches - the real world of business, investment, and wealth-building.
Can You Benefit from using this system?
The information in this powerful package is not for everyone.
It is specifically intended for:
Online business owners who want their site to be a serious source of income;


Real estate professionals who want to outperform their competition and add "Digital Real Estate" profits to their earnings;


Offline Entrepreneurs who want to spend less time with coworkers, and more time with their families;


Internet marketers, consultants, and promoters preparing web plans for their employers or clients;


Web Designers and Developers who love building great web sites, but aren't quite as interested in promoting them;


Web team members looking to make a bigger contribution by adding marketing savvy to the team's capabilities;


Job seekers needing to add a skill set in order to beef up their resumes and step to the next level; and


Telecommuters who want the freedom and control that comes from actually generating an income from home.
If you're still reading this, I now know that you're a lot like me. You're here because you're asking the same question I asked for years every time I looked at my paycheck: "Is that all there is?"
You're always dreaming of working less and making more - so you can get on with the other things in your life that matter. Things like family, friends, church, personal interests, and making a difference in your community.
But you know those things will never happen if you just kept working more and more hours trying to chase a buck, and falling asleep exhaused on the sofa every night. There simply has to be a better way. Other people are making it, so it has to be possible.
After all, other people aren't any smarter than you. They just know things you don't know...yet.
Back in the go-go 90's, I was right where you are. I had a "good job", I kept my nose clean, and I went to work faithfully every day. But the experience of the dot-com crash, and the stock market drop of 2000, convinced me that I needed a risk-free way of generating income that worked whether I had a job or not - and whether times were good or bad.
And, I'm happy to tell you there is a way; the Spiral Marketing system!
In fact, years of testing have proven that this system actually performs even better in tough times than in good times, because you're able to position yourself as a bona fide expert in your field. And people always seek out the experts during the tough times!
I believe this unique money-making system to be one of the most powerful ever created. I know, because I'm using it myself right now - and have been for the last four years!
I am pleased to make the eye-opening keys to this incredible system available to you in the NEW e-book, Spiral Marketing: An Internet-Powered Cash Flow System.

This easy-to-read manual is loaded with just about everything I've ever learned about Product Creation, Selling Online, and the never-before-seen science of Spiral Marketing. It's jam-packed with tons of secrets for aggressively making money on autopilot - secrets I am now able to share with you.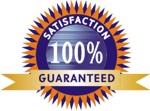 You can start with literally nothing, and be bringing in tens of thousands of dollars in just a matter of months. And the beauty of it is, when the economy is in a down cycle - as it inevitably is from time to time - this system works even better.
So if you're tired of an uncertain future, the corporate downsizing, the layoffs; if you're frustrated with not having enough money to pay the bills;
If you really want to stay home and run your own business - and earn much more than your husband or wife does on their job - then this information is the goldmine you've been searching for.
Spiral Marketing: An Internet-Powered Cash Flow System will show you how to create a hot-selling product (or find one), how to set up your web site and ecommerce vehicles, where to advertise, what to say in your ads, who to contact for maximum exposure, and how to put the whole system on autopilot.